Becoming jidd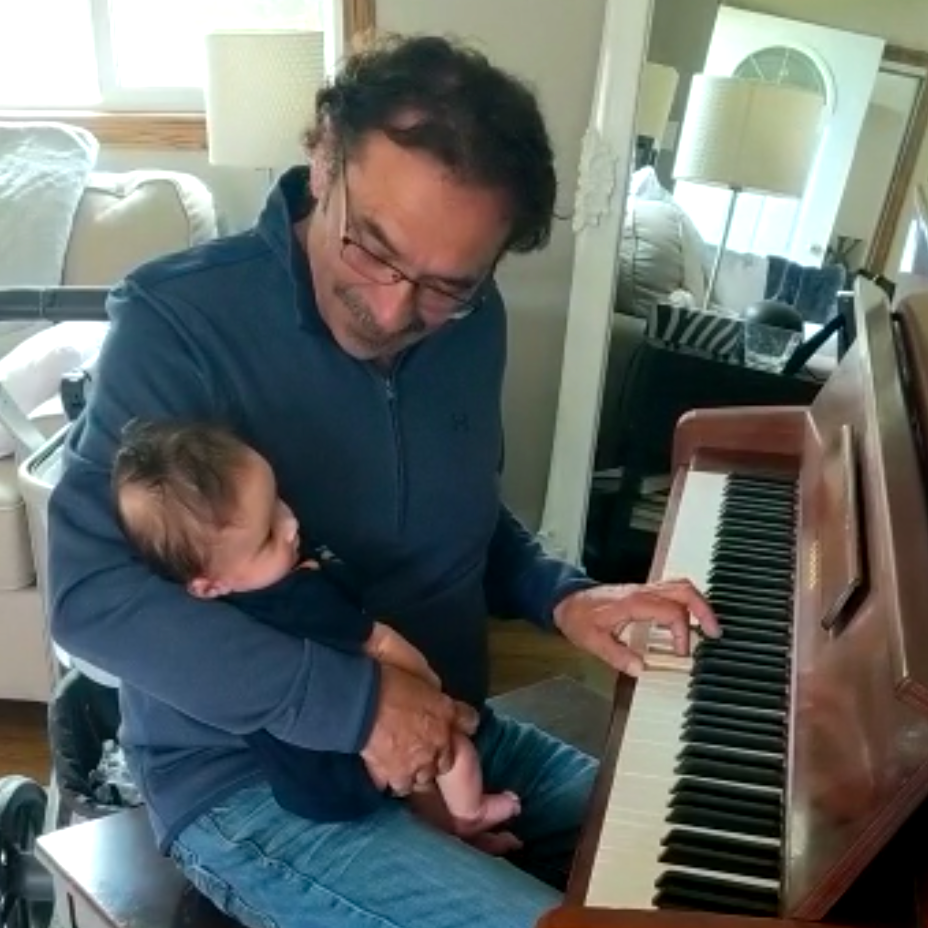 Food | clothing | shelter
peace. love. happiness
JIDD is a Canadian artist born and raised in Corner Brook, Newfoundland. Making music for more than 50 years, he is now ready to share his sound with you. 
His passion took longer to nurture than most. First and foremost JIDD is a family man. He has raised 3 children and worked tirelessly to give them a wonderful life full of opportunity (of which he succeeded). JIDD, short for 'Jiddi', is an informal name for Grandfather in his Mother's heritage, Lebanon. His own Jiddi immigrated to Newfoundland back in the 1800s and was one of the 'First 500'  in the Royal Newfoundland Regiment in WW1 (Have a listen to 'Sergeant Major' from the 'Calling Time' album - this song is dedicated to him).
It was also his Mother's love for music that began his passion. As a young man, JIDD played in many bands as the keyboardist, but says he never could play someone else's music that good and could hear the melodies he wanted to play in his head. It wouldn't be until 2010 when the kids were off on their own, that JIDD would find himself at the piano again, ready to dive in. He got by in his basement with a little help from a good friend, Kirill Telechev.   Conclude your bio by summarizing what's going on in your career, and what's coming up next. Include a call-to-action to contact you for more information, to check out your music, or to sign up to your mailing list.
By the way, JIDD finally became Jiddi on March 26th, 2020 when his first Grandchild was born - and so the cycle begins.